Exhaust Diffuser (Radial)
GE MLI 0706 (EXHAUST AFT DIFFUSER) 7B, 7C, 7E, 7EA, 7E.03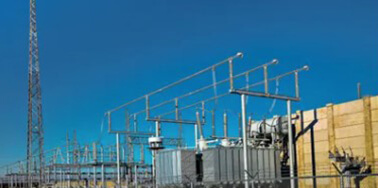 Schock Diffusers
The Exhaust Diffuser is used on GE radial Turbines. The gas flows axially through the exhaust frame and diffuses radially into the gas turbine into the Exhaust Plenum Assembly. The design, configuration, and fabrication techniques for the diffuser is critical for long term reliability. The Exhaust Diffuser has a direct effect on the performance of the Gas Turbine and the surrounding ductwork. Schock is continually enhancing our Exhaust Plenum and Exhaust Diffuser designs.
FS7 EXHAUST DIFFUSERS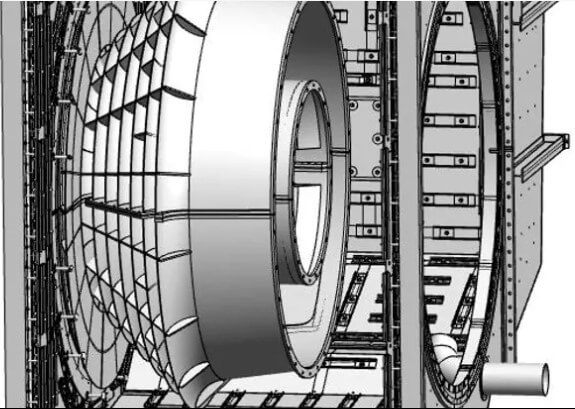 Stainless Steel Construction
Our Exhaust Diffuser is carefully integrated with our upgraded Exhaust Plenum Ductwork Assembly. The complete assembly is designed around maintenance free operation for many years to come.
FS7B DIFFUSER FEATURES
Two piece Assembly

We offer several configurations and material grades. One piece or two piece designs.

Reduced gas leakage

Enhanced Insulation covers for load compartment to reduce gas leakage.

Stress reduction

Plate style vanes supports have proven to reduce stress and thermal cracking.

Improved load tunnel design

Enhanced Load tunnel hatch for easy removal and convivence.

Turning vane enhancements

The Schock Diffuser utilizes the fewest parts possible to reduce overall welding. This equals longer life and drastically lowers maintenance.

Match fit

Diffuser - Diffuser flange detail.

Generator Closure

Interfaces for generator venting and generator side flex seals to exhaust plenum.

Machined interface flanges

Our split diffusers are "match" machined post weld-out to ensure perfect fit.

Flange Shims

Interface flange shims to ensure proper gas tight seal.